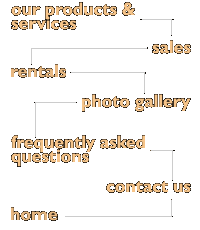 The processing system consists of three (3) components:
Video Processor (Snell & Wilcox)
Lighthouse Interface Processor (LIP)
Serializer
The Video Processor accepts input from standard video sources such as DVD players, VCR's, Beta decks and video cameras, and formats the video signal into a 640 x 480 VGA compatible signal. The Video Processor connects directly to the Lighthouse Interface Processor (LIP). The LIP samples the analogue RGB video signals and processes the signal into digital data according to user settings on the front panel of the LIP. This digital data is then transmitted via differential (RS422) line drivers to the Serializer which sends the serialized information to the LED screen.